Giving Tuesday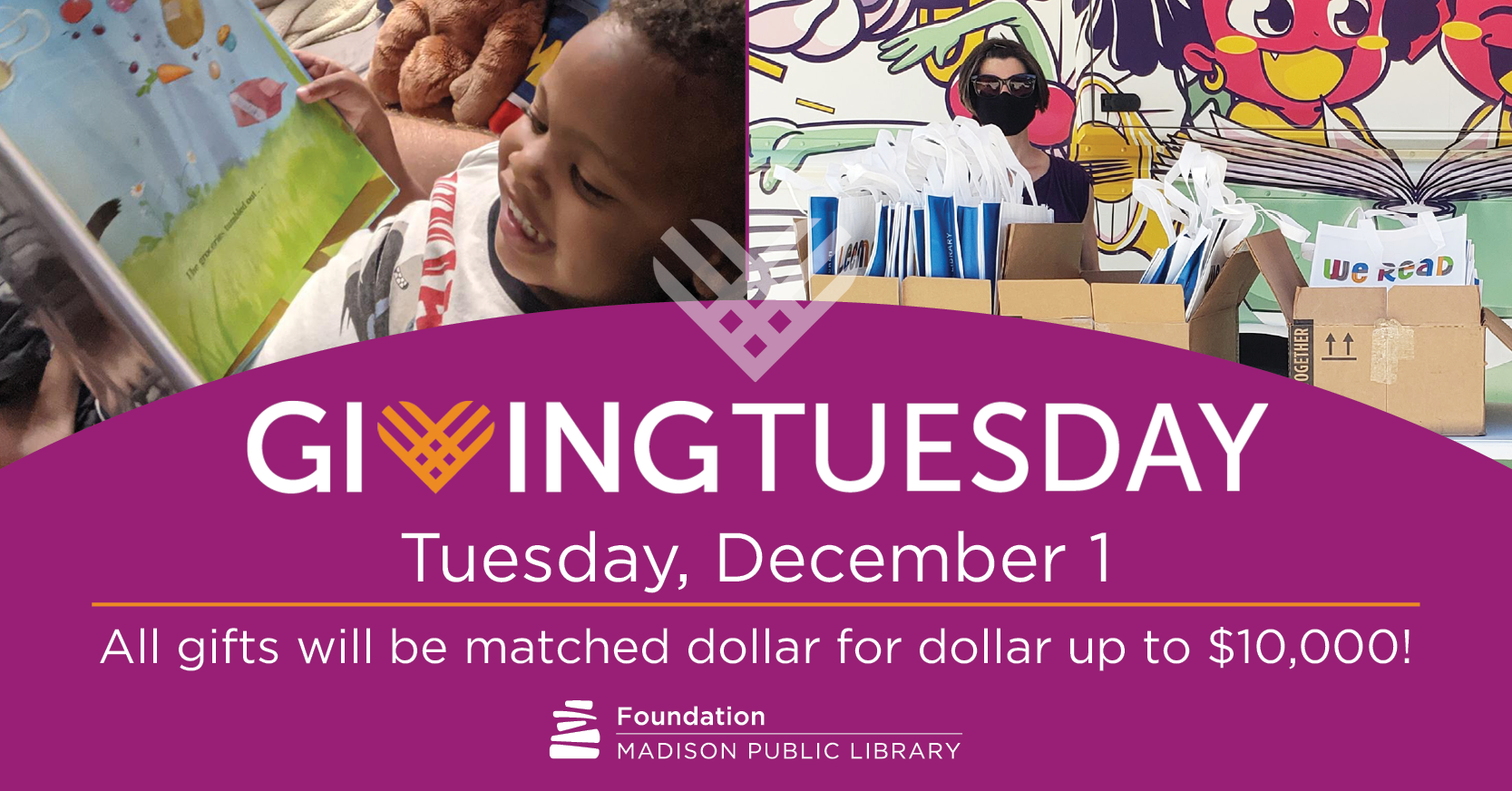 Giving Tuesday is a global celebration of generosity that offers you the chance to support your favorite charity at a giving time of the year. On December 1, Madison Public Library Foundation is asking you to support our annual fund. And now is a great time to donate, because a group of donors is matching all gifts dollar for dollar up to $10,000!
Special thanks go to the following individuals for their matching gifts:

• Dick Goldberg (former foundation board member) and Lisa Munro
• Professor George and Catherine T. Tesar (longtime donors)
• Melissa (former board member) and Eli Selinger 
• Anne Lucke (former board member)
• Eve Galanter (President of the library board)
The annual fund provides dollars for everything from collections to programs to professional development for library staff. We hope you'll be inspired by the many ways your dollars will make a big difference for Madison Public Library. Gifts to the foundation help the library provide critical materials and services during the pandemic.
All gifts made between Friday, November 27, through the end of the day December 1 will count toward Giving Tuesday. Complete the form below to contribute.
Want to do even more? Share our #GivingTuesday posts on Facebook, Instagram, Twitter and LinkedIn.