Partisan Gerrymandering & Voter Suppression in Wisconsin
February 23 @ 12:00 pm

-

1:00 pm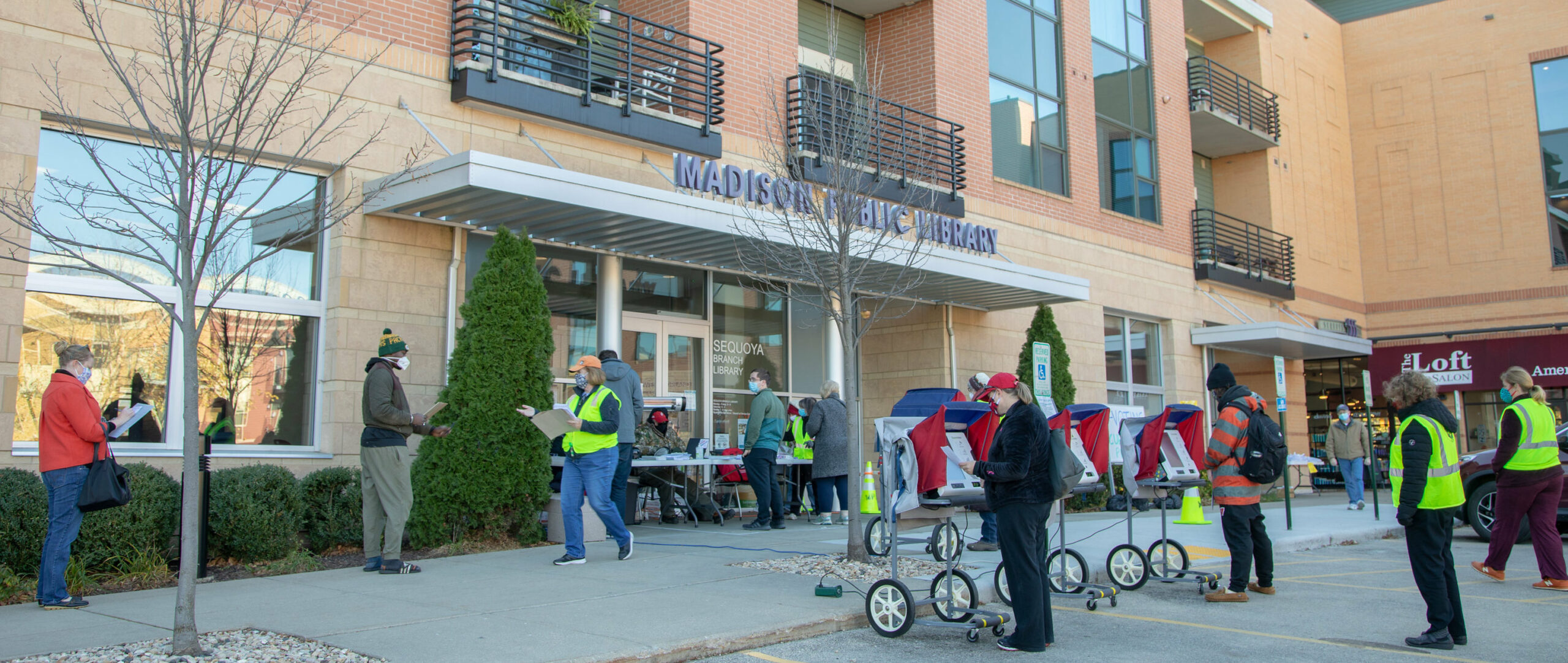 Please join us for Partisan Gerrymandering & Voter Suppression in Wisconsin, an online lunchtime workshop, on Tuesday, February 23. Our speaker will be Douglas M. Poland, a partner at Stafford Rosenbaum LLP and co-chair of the firm's Election & Political Law Team.
In 2021, after the census results are released, Wisconsin — like all other states — will begin the process of redrawing its legislative and congressional districts. Voters in these districts will determine which candidates for office, and which political parties, hold power. With advances in data collection, computing power and quantitative analysis, the geographic boundaries of the districts — the way they are drawn on a map — can be manipulated to ensure that one party is strongly favored to win control. That practice is called "partisan gerrymandering." In 2011, the Wisconsin Legislature did just that, and to a degree nearly unmatched in recent U.S. history. Although a group of plaintiffs successfully challenged the Wisconsin Assembly districts in federal court, obtaining a ruling in November 2016 that those districts constitute a partisan gerrymander that dilutes votes in violation of the U.S. Constitution, the United States Supreme Court later vacated that ruling, deciding that partisan gerrymandering claims cannot be brought in federal court. Poland served as one of the lead attorneys representing the plaintiffs at the trial of that case, Whitford v. Gill, and was a member of the team that presented the case to the Supreme Court. He was also the lead attorney for a group of plaintiffs that challenged the districts in 2011 on other grounds, including violation of the Voting Rights Act of 1965.
Poland will explain how partisan gerrymandering dilutes the power (and therefore suppresses votes) of Wisconsin voters, and why it is such a severe threat to representative democracy in Wisconsin, regardless of which political party employs it to gain and hold political power. He will also address other forms of voter suppression in Wisconsin that have effectively prevented hundreds of thousands of Wisconsin voters from expressing their choices at the ballot box.
Poland serves as the Litigation Director of Law Forward, Inc., a nonpartisan, nonprofit law firm he launched with Stafford partner Jeff Mandell in October 2020 that is focused on preserving representative democracy in Wisconsin. He has 26 years of experience in complex litigation matters in state and federal courts in Wisconsin and throughout the United States. 
This free event, which will be moderated by Madison estate planning attorney and foundation board member Jennifer Hannon, begins at noon and will take place on Zoom. Advance registration is required; please click the button below to sign up.
Partisan Gerrymandering & Voter Suppression in Wisconsin is part of the foundation's Educational Series — free virtual workshops open to the public.