The Wisconsin Vote: Partisanship, Polling, and Public Opinion
February 23 @ 12:00 pm

 

–

 

1:00 pm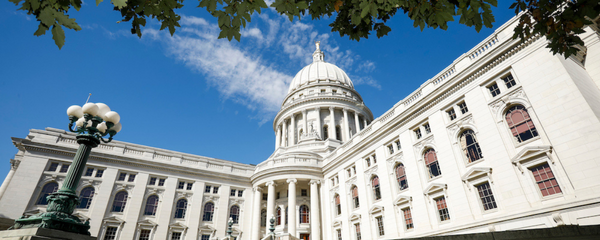 Elections with far-reaching implications are on the horizon in 2023. Madison Public Library Foundation invites you to prepare and educate yourself by attending our first Educational Series presentation of the year, The Wisconsin Vote: Partisanship, Polling, and Public Opinion, from noon–1 p.m. Thursday, February 23. 
We'll welcome Dr. Charles Franklin, Director of the Marquette Law School Poll, and Professor of Law and Public Policy at Marquette University Law School. He'll provide an overview of Wisconsin politics, highlight recent shifts in policy views, and discuss related topics, including:
differences in results for statewide elections and district, or local, elections

how we vote along party lines in "nonpartisan" Supreme Court elections

the effects of gerrymandering on state legislative elections
If you would like to submit a question for Dr. Franklin to answer in advance of this event, send it to events@mplfoundation.org. You'll also have the chance to ask questions during the live event using the Q&A feature on Zoom.
Please register for our workshop by clicking the button below. If you cannot attend the live event, we'll email all registered attendees a link to access a recording of the presentation.
https://us02web.zoom.us/webinar/register/WN_nVA3DT7EQF-BnAtJm58zTQ
Bio

Franklin is Professor of Law and Public Policy at Marquette Law School, where he directs the Marquette Law School Poll. Since the inception of the Marquette Law School Poll in 2012, Franklin has conducted more than 74 polls of Wisconsin, providing insight into the dynamics of elections, evaluations of public figures, and issues facing the state and nation, as well as the electoral horse race. Since 2019, Franklin has also directed Marquette Law national polling concerning the U.S. Supreme Court, and a variety of other national issues.
In 2005, Franklin co-founded Pollster.com, an award-winning website for the analysis of polling data. The site received national recognition and awards in 2006, 2007, and 2008, including The New York Times Magazine's "Year in Ideas," TIME magazine's 100 top websites of the year, and the American Association for Public Opinion Research's Warren J. Mitofsky Innovators Award. Franklin was Professor of Political Science at the University of Wisconsin – Madison for 22 years before leaving to join the Marquette Law School in 2012. He is past President of the Society for Political Methodology and an elected Fellow of the Society. He is also a recipient, with his wife and co-author Liane Kosaki, of the American Political Science Association Law and Politics' Lasting Contribution Award for their work on public opinion and the U.S. Supreme Court.
Franklin co-authored a report and journal article on the polling errors in the 2016 presidential election. From 2002 to 2020, he was a member of the ABC News election night Decision Desk. He holds a Ph.D. in Political Science from the University of Michigan.
DETAILS
Date:
February 23
Time:
12:00 pm – 1:00 pm