Madison Public Library's first Rosemary Lee Civic Engagement Internship participant recently began working under the supervision of Library Planner Kevin Englebert.
Hannah Stewart, a second-year graduate student, is pursuing a joint degree in public affairs and urban and regional planning at UW-Madison. Stewart said that throughout her studies, her primary interest has been finding ways to leverage her policy skills and love for the city in order to be an active, positive influence on her community.
Stewart is tasked with researching and exploring ways to offer remote access to and increase engagement in city government meetings, as well as city services, at the library's nine locations. She will also help synthesize library data and construct a data visualization platform for the library.
Lee became an active and outspoken citizen in her retirement, attending Madison Common Council and other government meetings. Following a long career in the insurance industry and later at UW-Madison, she served on several city committees and volunteered at numerous nonprofits.
Her loyal attendance of council meetings led former Mayor Dave Cieslewicz to dub her the "21st Alder," and Madison Mayor Paul Soglin declared Nov. 13, 2015 — her 78th birthday — "Rosemary Lee Day in Madison," according to a Wisconsin State Journal article published after her death in December 2015.
"She was always very proud of it," District 4 Ald. Mike Verveer told the State Journal of Lee's nickname at that time. Verveer became close friends with Lee beginning in the mid-1990s and often shared dinner with her at downtown restaurants after Common Council meetings.
When Lee's sister, Ellen W. Lee, spoke with Verveer about making a memorial gift for Rosemary, he steered her toward the library.
"I wanted to do some kind of ongoing thing for the City of Madison as a memorial to Rosemary because she loved the town, and she loved young people," Ellen said.
The library was very important to Rosemary, Ellen said. She lived downtown and spent a lot of time there doing research for her various meetings. "She would always do her homework," said Ellen, who lives in Indianapolis, Ind.
Ellen met with foundation Executive Director Jenni Jeffress and Library Director Greg Mickells in 2018 to discuss the internship. When Mickells mentioned the term "civic engagement," that "hit the nail on the head for me because that's what Rosemary's work was about."
"She was very modest about everything she accomplished," Ellen said. "I knew she loved city government and to not call her on a Tuesday night."
Ellen said she hopes future citizens will learn through the Civic Engagement Internship program "what Rosemary discovered for herself: the valuable and satisfying role that caring citizens play in a healthy society."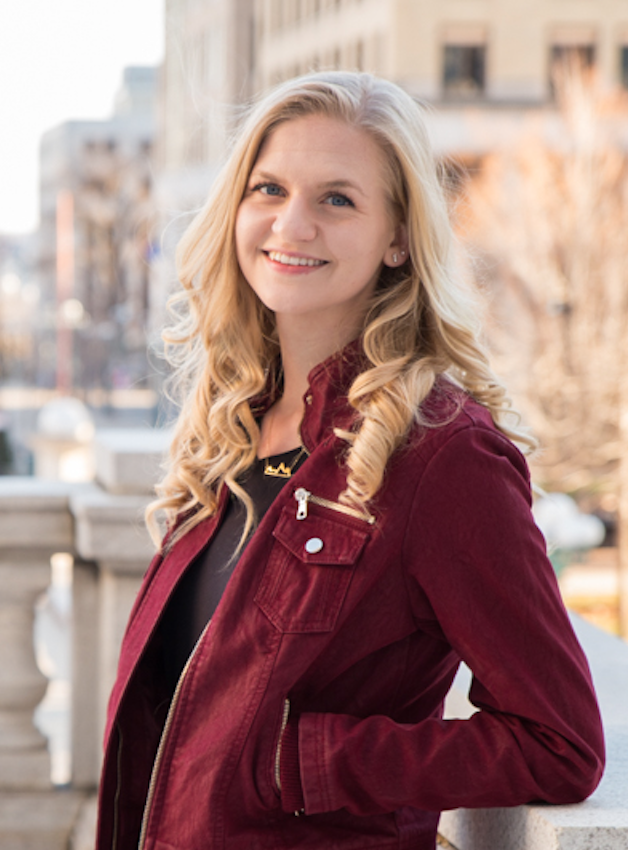 Hannah Stewart, the first Rosemary Lee Civic Engagement Intern